Nature's beauty crafted to perfection
Elevate Your Style To New Heights.
Shop now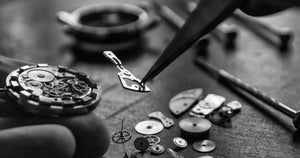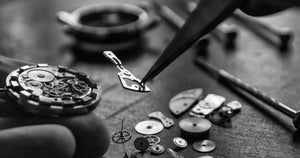 "Don't waste your time looking back, you're not going that way".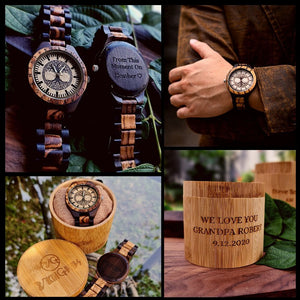 The combination of the stunning natural grain patterns of the Zebra Wood and the rich darkness of the Ebony Wood creates a captivating and timeless look. Wear it confidently in any weather, as it
Engraving guide:
1. Please type your desired engraving in the personalization text box.
2. Please double check your personalization message and make sure that everything is correct before completing your the order ( Commas, Capital letters...).
3. Your personalized message will be centered on the back and on the box at the time of engraving.
Shop Now
Embrace the uniqueness and charm of nature as you adorn your wrist with this remarkable timepiece.
Handcrafted to perfection, our watches blend style and sustainability effortlessly.
Vintage Style Viking Compass Vegvisir Wooden Watch
The Vegvísir is an Icelandic magical symbol of navigation, also known as the "Runic Compass". The old Norse word translates to 'guidepost' or 'direction sign'. An old manuscript declares that "if this sign is carried, one will never lose one's way in storms or bad weather, even when the way is not known".

This unique timepiece is a true gem for any admirer of Norse culture. Expertly crafted from high-quality wood, the watch showcases intricate detailing with a meticulously engraved Vegvisir symbol on the dial. Its earthy tones and natural grain add a touch of organic beauty to its design. With precision quartz movement and adjustable strap, this watch not only keeps you punctual but also ensures a comfortable fit.
Shop Now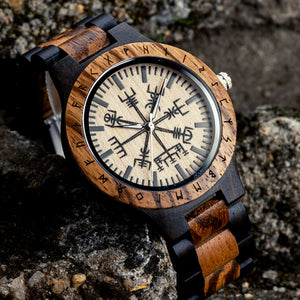 GIFTS FOR HER
Nature's Fingerprint Crafted into a Timeless Treasure
Shop now
Sustainable Beauty - Each Order Plants One Tree
With each order you place, you are actively contributing to reforestation efforts! Our mission is to make a positive impact on the environment, so for every purchase, we pledge to plant one tree. Not only will you be receiving a high-quality item, but you'll also be doing your part to combat deforestation and promote a greener world. Join us in our commitment to sustainability and let's grow together, one tree at a time!
Introducing our exquisite personalized watch, a timeless accessory designed just for you. Crafted with precision, this watch captures the essence of elegance and sophistication.
Add a touch of natural beauty to your everyday style with our stunning Tree of Life Yggdrasil Wooden Watch.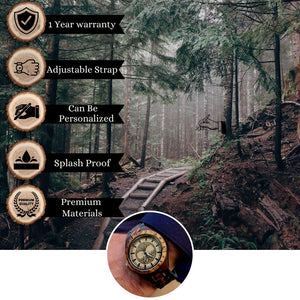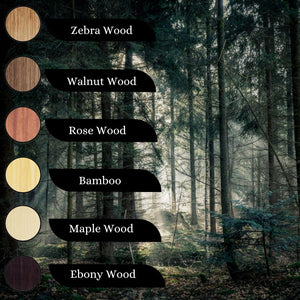 crafted with the utmost care and made by the top premium materials
This one-of-a-kind creation showcases the perfect combination of luxury and quality,
Handmade Exclusives from a Family-Owned Business – Fast Shipping & 24/7 Customer Service
With our passion for crafting and designing, we constantly create unique pieces that you won't find anywhere else. From one-of-a-kind jewelry to beautifully hand-sewn accessories, each item is made with love and attention to detail. But we don't stop at just making amazing products; we also believe in providing exceptional service to our valued customers. Our 24/7 customer support ensures that all your questions and concerns are promptly addressed. And when it comes to shipping, we prioritize fast and secure delivery, so you can enjoy your purchase without any worries. As a global brand, we take pride in serving our loyal customers from all over the world. Thank you for choosing us to be a part of your shopping experience. We are always here for you!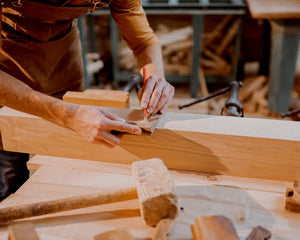 Supporting Artisans from Ukraine
Each handcrafted piece tells a unique story, infused with the rich cultural heritage of this beautiful country. Carefully sourced and skillfully crafted, these treasures bring together timeless beauty and unparalleled craftsmanship.
supporting these talented individuals who pour their heart and soul into their work.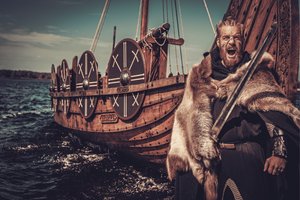 Did Vikings Really "Discover" North America First?
Did Vikings Really "Discover" North America First? While Christopher Columbus is often given credit for "discovering" North America, historians will disagree with that assertion, citing an impressi...
Read more
Frequently asked questions