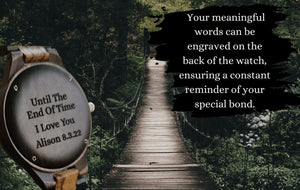 Embrace the uniqueness and charm of nature as you adorn your wrist with this remarkable timepiece.
Handcrafted to perfection, our watches blend style and sustainability effortlessly.
Crafted with precision, this watch captures the essence of elegance and sophistication.
Add a touch of natural beauty to your everyday style with our stunning Tree of Life Yggdrasil Wooden Watch.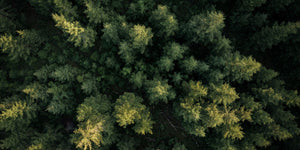 Sustainable Beauty - Each Order Plants One Tree
With each order you place, you are actively contributing to reforestation efforts! Our mission is to make a positive impact on the environment, so for every purchase, we pledge to plant one tree. Not only will you be receiving a high-quality item, but you'll also be doing your part to combat deforestation and promote a greener world. Join us in our commitment to sustainability and let's grow together, one tree at a time!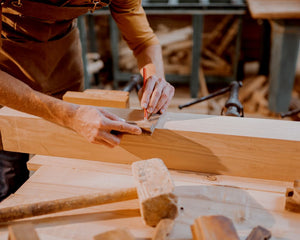 Handmade Exclusives from a Family Owned Business
With our passion for crafting and designing, we constantly create unique pieces that you won't find anywhere else. From one-of-a-kind jewelry to beautifully hand-sewn accessories, each item is made with love and attention to detail. But we don't stop at just making amazing products; we also believe in providing exceptional service to our valued customers. Our 24/7 customer support ensures that all your questions and concerns are promptly addressed. And when it comes to shipping, we prioritize fast and secure delivery, so you can enjoy your purchase without any worries. As a global brand, we take pride in serving our loyal customers from all over the world. Thank you for choosing us to be a part of your shopping experience. We are always here for you!